are you excited about the next harry potter movie?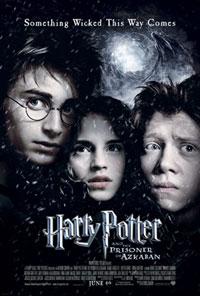 Philippines
May 11, 2007 3:49am CST
are you a fan of harry potter? do you watch harry potter movies? if you do, are you excited about the next harry potter movie? what are you looking forward to see in that next film?me and my friends are looking forward to watch harry potter and the order of the phoenix. it will be showing on july 13 this year. we hope that it will be more exciting than the previous hp movies (now that voldemort is alive). so back to my question, are you excited?
3 responses


• Philippines
16 May 07
i like LOTR too. anyway, thanks for your response. =]

• Brazil
13 May 07
Yes I am Fan, yes I watch all the films and I have all the films and I am realy exited about tyhe next film, all the tima I pass in front of the cine I stay wathinch the poster and I'm going to do the same think I do all the eyer that have a new film of harry potter, Go whith my friends buy the tickets antecipadely for the 1º section of the date that start the film

• United States
13 May 07
I do like the books alot better but the movies are very descriptive and they help to understand more of the books!

• Philippines
16 May 07
though i had the book, i'm lazy to read it. hehe. anyway, thanks for your response! =]