why do guys like butts so much?

Netherlands
May 11, 2007 10:49am CST
it seems to me that every guy i know is a butt man. they love butts, but i dont really understand the obsession. i mean, the actual purpose of a butt doesn't sound very attractive to me, but, for some reason, guys have forgotten its purpose and turned it into something desireable! why do guys like butts so much?
3 responses

• United States
9 Aug 08
cuz there hot and sexxy. its like asking whts so attractive about boobs, there really not much other them fat, at least the butt is a mussels and can be toned if needed. for me its the one thing tht most women dont consider getting impants for. plus its nice to grab when she on top or i'm behind her.

• Australia
11 May 07
Hello,pagli84.Of course guys love butts because of its beautiful curves which make them full of imagination especially when women are walking,guys enjoy watching our butts wiggling at our back. It may be annoying sometimes.

• India
18 Jul 08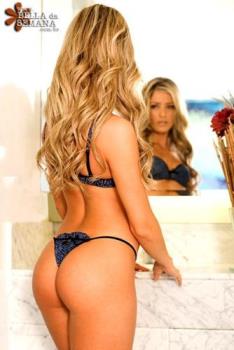 yes baby. you are very much correct. the big swinging back part of the body is an absolute asset.guys die to see it.

• India
18 Jul 08
actually, guys need something solid yet fleshy to hold onto while they pump into. so butts are a definite favorite for this job. nice pair of d or dd butts. it simply is an enthralling experience.