Spider-man 3, seen it yet?

United States
May 11, 2007 3:04pm CST
I saw spider man 3! It was probaly the best movie i've seen in 2007 so far! All of you that didn't see spider man 3 yet, i highly recommend you see it! For those of you that had seen it, don't you think it was the best movie out there in 2007? I think it was! I am hoping that they make a spider-man 4! I would go see that the first day it comes out!
6 responses

• Philippines
12 May 07
Well, it was really a good movie to complete the most awaited third sequel of the Spider-Man the Movie. The effects, the plot, was really great, and new revealing secrets had been unfolded. I agree its gonna be the best movie of the year, and I bet for it. "Great powers come great responsibility!"

• Malaysia
12 May 07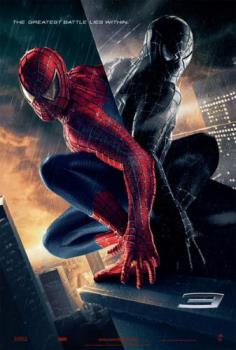 i've just seen this movie yesterday:D it was around 2 and a half hours, was it? i wouldn't say that it was the best movie in 2007 haha, but it was indeed a pretty good movie. i enjoyed it. hmm..spiderman 4? wonder what that would be about, maybe will have something to do with the sandman? heheh


• United States
11 May 07
Well I saw it online at MeTubes.com so I didnt pay anything otherwise I would have felt bad about paying $10 in theater because I didn't like it at all and stopped watching half way.

•
11 May 07
I must say i do love the spiderman films and i actually went to the cinema i wanted to see it that much! I was a great film but i personally though the last 2 where better. I found this one to have alot more fighting scenes made of graphics rather than the previous ones which i felt had a better sence of story line. Im not saying the story line was bad, just that the other ones felt stronger watching. Still, i loved the film and also hope there is a 4th.