birthday boy

Finland
May 12, 2007 12:26pm CST
i just wanted to share this picyire of my cat Kasper who turns 4 today.
4 responses


• United States
12 May 07
Awe. Kasper's so cute. Tell him happy birthday. I'm glad you've had four wonderful years with him. My boys (Bill & Ted) just turned 11. I can't imagine what I'd do without them.

• Malaysia
12 May 07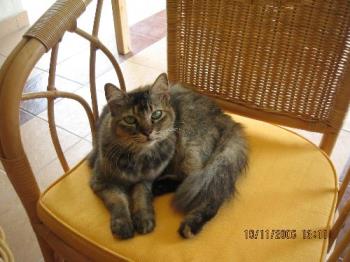 happy birthday Kasper!! you're so adorable, your owner is so lucky to have you! i hope your owner will spoil you rotten today and give you a special treat! have fun and enjoy yourself!:D

• Philippines
14 May 07
Is that 4 years in human years? anyway, Happy Birthday Kasper! my two female cats was just a year from when i got them off the streets that's why i have no definite date of their real birthday but now i keep track of the birthday of the kittens they have and will have.