Likes me, likes me not ......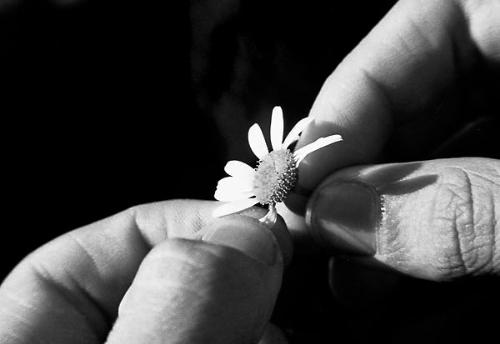 United States
May 12, 2007 10:48pm CST
Hey, Just got a tiny prob over here, something to do with the oh sooo complex and unpredectible female mind, it goes like this .... Welll, she sometimes is very friendly with me, talks normally, smiles, and gets touchy .... but on other days, she just dosent notice me .... does not smile ....et c etc ... you get it ;- .... So what the hell is up, I'm so CoNfUzEd.....
3 responses

• United States
13 May 07
hey just dont worry it might be that she must be lost in her own thoughts when she doesnt notice you all you can do is just go and speak to her about it.

• United States
13 May 07
Thanks for the reply , But , we are not that close , i mean we are friends , kinda, but ...... ok , I'll try to talk to her about it ..

• Canada
13 May 07
Wonderful. Yes, I have heard and I have also seen that mindset. No offence here. Just sharing of a little experience. My apologies. I experienced that situation a few times in the past. I could not understand. Human beings in general are complex social animals. Within this whole group, there are a few features which are specific to females only and there are others which can be attributed to males only. I think that is the how our universe is made to be. That is why this is said to be a wonderful world. Diversity and uncertainty are the two important facets of our lives. We have to accept that. Did I CoNfUsE you further!!!!!!!!

• United States
13 May 07
You bet, I am more confuzed with your reply.... But hey , thanks anyways , for replying

• United States
13 May 07
speaking for myself, for knowing that i do this sometimes ... its either A ... she does like you and she's not sure if you feel the same towards her or B ... she only wants to play games with you when she feels as though your the only one who is there ... its a touchy subject ... just make sure you watch for signs and if all else fails and your still confused than just ask her! ... Best of luck!

• United States
13 May 07
Thanks for replying , .... I htink its the A option that is more probable , .... I'll talk to her about it now...