What do you think of Oprah???

United States
May 13, 2007 12:49pm CST
I personally admire her! She is the personification of a strong business woman!! With all she has achieved and done with her career she has not forgotten to help others! She has created a 40 million dollar a year empire but gives back to the people!!! She created Angel network where she has donated her own money and gotten other companies to donate money to build schools in South Africa and homes in New Orleans after hurricane Katrina! Not only that before the Angel Network she helped others who appeared on her show! Her unselfish devotion to help others makes her a Icon among all women!!! She is the personification of what Unselfish Generosity is in this world!!!
4 responses

• United States
13 May 07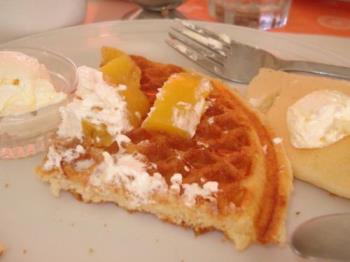 I fully agree with you, fallenangelteegra. Indeed, Oprah is a consummate philanthropist who is surely worthy of anyone's admiration and respect. However, apart from the laudable success that she currently enjoys, her struggle in life is, to my mind, certainly even more praiseworthy. Given that she is a black woman who generally experiences some degree of discrimination, her rise to the top is truly nothing short of inspiring. She evidently worked very hard for everything that she has right now and that clearly shows her tenacity to conquer her personal struggles in order to accomplish her dreams. Also equally inspiring is her resilience. It may not be common knowledge that Oprah has been abused before. However, instead of wasting her life, she managed to turn her pains and difficulties into something amazing; she used her problems as her motive power, which drove her to the top. Without a doubt, Oprah is a clear embodiment of the greatness of the human spirit. I can only hope that more will follow her footsteps.

• United States
14 May 07
I truely agree!!! I would have posted more on that just didnt want to make any mistakes on her history! I know some of it but not enough to have told that! Since her career in tv I have followed her though!! She should be a role model for all women!!!

• Netherlands
13 May 07
She has done a lot of great things for many people, I must admit that her show is also quite fun to watch from time to time. We don't get to hear much about what she exactly does outside of her show here though, so many things just pass us by, katrina was pretty much the last thing with which she made the news here for her doings.

• United States
14 May 07
She posts a newsletter and also in her magazine O she talks about what shes doing and for what!! :D Check out her websites!


• United States
14 May 07
I truely agree... now if only the younger women would be more open to having her as a role model there would be a awsome generation coming up!!! But so far brittney and the blond pop icons are their leaders! Hey nothing wrong with it but just a different set of ideas involved!!! Oprah - healthy and independant/self esteem building!! pop icons - skinny and parting!!! BIG difference between the two!!!

• Canada
13 May 07
I really love Oprah. So far, I have never heard that Oprah is doing "silly" things like others. She has a good heart and her success doesn't make her selfish. She is definitely a generous person. I give thumbs up for her.