Any Graduates In Your Family This Year?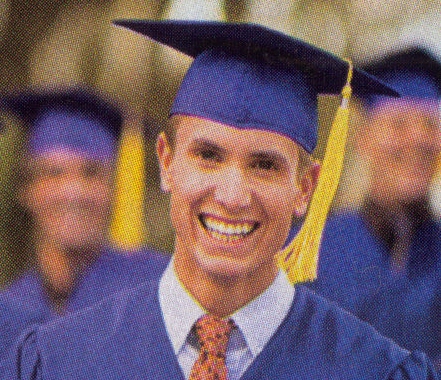 Turkmenistan
May 13, 2007 10:33pm CST
Graduation is not only a time of celebration and looking toward the future, it is also a time to remember how far our loved ones have come to get to this point. I saw my nieces this past Saturday and one of them tells me that she and her brother are graduating from middle school this year. No, they are not twins. She was held back a grade in elementary becasue she is a little slow, so I am especially proud that she will be moving on to High School next fall. I don't have any children of my own yet, but I have 10 nieces and nephews and one great- nephew. They are all very special to me. The oldest is nineteen and she gave birth to my first great-nephew a year ago. It seemed like it took her forever to grow up. She is eighteen years younger than me, so she has been around all of my adult life. When she graduated from elementary, they played the song Hero, by Mariah Carey. I just cried and cried. It was such a special moment for me. I love to watch all of them move up in life and grow and learn and become who they are to be. A month after she graduated from high school, she found out she was pregnant. She has worked very hard and gotten her life back on track. She is in college and working and doing very well. Congradulations to all of your Class of 2007 graduates!
4 responses

• Philippines
14 May 07
Thanks!!! I graduated last April 21 and I am so happy that I made it after all those sacrifices and hard ships that I have been through during my college days. I am so happy by the time that I knew that I am going to graduate because i only find out two days before the graduation that I am going to graduate so everyone in the family is very happy when i finally told them that i am going to graduate. My other cousin also graduated in college and the others who graduated are elementary and highschool. I have 4 cousins who graduated from elementary and 1 cousin who graduated from high school.

• Turkmenistan
14 May 07
Wow! There is a lot of celebrating going on in your family this year. I like to hear when people succeed in education. Everything in life revolves around learning, so, the best thing you can achieve for yourself is acquiring knowledge. I am proud of you and your family.

• United States
14 May 07
I have twin cousins who are graduating from high school this year. They are so cute, and I never can tell them apart. They are having a graduation party next month. We are going, it is always so much fun to celebrate accomplishes with those you love.

• Turkmenistan
14 May 07
How old are your twin cousins? My sister had triplets. Two girls and a boy. When the girls were little, I could not tell them apart, now that they are fourteen, they no longer look identical. Is a lot of fun to celebrate accomplishments and I am glad that you will be able to.

• United States
14 May 07
Well, I have my baby cousin Kelly is graduating from Spellman College in Atlanta Georgia next week, her major is child psychology. She will be recieve her bachelors degree. I am very proud of her.

• United States
14 May 07
My cousin is graduating this year. He is so glad because he is ready to get out into the world. He is in a different state then I so I will miss the graduation but at least my mom, dad and grandma will be able to fly out to see him. He is very glad about that.