What time do you wake up?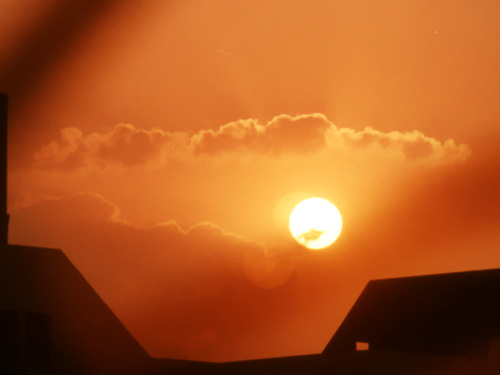 United States
May 14, 2007 4:37am CST
I hate having to get up at 5:30 in the morning during the week. I need time to walk the dog, shower, iron clothes, and allow my wife time to do the same. I don't have to be at work until 8:00 a.m. and I could not afford to sleep 5 minutes later than 5:30. I wish I could have an extra hour or two to sleep but...I guess thats what life is all about. What time do you wake up in the morning? Is your morning process as hectic as mine?
3 responses

• Philippines
15 May 07
Well every weekdays I used to wake up around 6:30 in the morning, since I have to be on time at work.Basically during saturdays and sundays I can wake up late for I hold my time already but it doesnt mean you have to stay in bed until 10:00 A.M. or getting more late than these.You have to plan your daily task and use your time wisely to avoid laziness.

• United States
16 May 07
Yeah I'm no longer avoiding laziness. I'm trying to break the habit.

• India
14 May 07
I get up at the same time when you hate to get up: 5:30 AM! I do not hate it because that would make me unhappy only. I have to get up at this time so that all the jobs are done within the time. So, no point in cribbing. The bad thing is this: if I sleep earlter than the normal time, I would get up that much earlier!

• United States
14 May 07
Yeah, I try to go to bed earlier but I guess I'm not that much of a morning person. If I could get out of work earlier, I would wake up much earlier.

• United States
14 May 07
I usually get up at 6am. I get up make the coffee for my husband. I dont like coffee myself. I pack his lunch for work. THen I wake him up and make his breakfast. I get him out his daily meds. THen I wake our daughter for school. Make her breakfast. THen I get them both out the door for the day. I then have about 40 minutes to myself before the little guy I babysit arrives. I watch him every day from 8 to 12. THen I have from 12 to 3 to myself.

• United States
14 May 07
Sounds like your morning is hectic too. At least you can relax and have a few hours to yourself before everyone comes home for the day.