Do you know how to extract milk from coconut?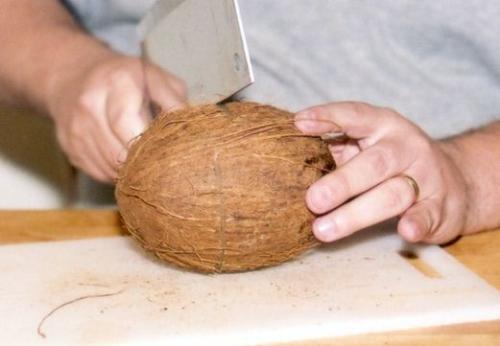 India
May 15, 2007 2:29am CST
I would like to prepare sweet with coconut milk, help to extract from it.
2 responses

• Philippines
15 May 07
I know how...you cut open the coconut up...scrape it, in Philippines we have a coconut scraper...then after that, you squeeze the scraped coconuts...if you like you can use the coconut water, you pour a little of it on the coconut scrapes before you squeeze it...then you can add a juice or anything you want to mix with the coconut extract...enjoy!

• Philippines
17 May 07
i know a dish that uses coconut milk but I dont know how to cook it. there are so many things you can do with coconut milk...aside from dish and cooking...you can have an instant hair cream to make your hair nice and shiny, you just have to cook the milk until it gets sticky then cool it down and apply it from roots to tips!...you can make a coconut floor scrub from those coconut shells, you just have to clean the inside properly and dry it.

• Singapore
15 May 07
you have to scrape and shred finely the white flesh out from the coconut(this is usally done by a special kind of machine, then squeeze them thru a muslin cloth, this will give you very thick milk. If you add some water in the coconut shreds before squeezing then straining them you will get more but diluted coconut milk..