Where is the next city you'd like to travel to, and why?

Singapore
May 15, 2007 4:24am CST
I'd like to travel to visit Hanoi, Vietnam. I've never been to vietnam before and heard lots about it. Apparently they have a very interesting water puppet show, where the puppets glide on water. Also I'd like to buy some art from that place. they have many oil paintings or abstract art that would be good for decorating my home. Not to mention the beaded bags and clothes there!
8 responses

• Singapore
15 May 07
I too have not been to Vietnam, though I would like to visit it one day. I didn't know about the puppets on water before. Think it's gonna be cool. Thanks for sharing!

• Singapore
16 May 07
Yup, apparently there are no fat vietnamese girls too! and think their guys are one of the cuter south east asian specimens. haha. And a business opp is to buy their beaded bags for resale here. the mark-up at those shopping push-carts is like 200% or sth! ridiculous. apparently their rural area is very pretty, and you can go on tandem motorbikes to explore.

• United Kingdom
15 May 07
I like to travel to Cape Town in South Africa. I would go in the summer to enjoy the nice warm weather. It would be quite a good flight because even though it would be of a long duration I would not get jet lag. I would love to go up Table Mountain. I would adore visiting all the different beaches. I would enjoy seeing wildlife off the coast like penguins, seals and whales. From there I would like to travel along the Garden Route stopping off to see unspoilt beaches. I would take a ride on the steam train they have there. It would be wonderful to buy an African costume doll for my collection. They had some lovely ones in the Seychelles so I wonder if they have any in South Africa.

• Singapore
16 May 07
I've been to Jo'burg, but only briefly. Heard Cape Town is beautiful. Is it very far away for you? Yup, also one of my dreams to go for an African safari. The majesty of animals roaming in the wild is great. but must make sure we go on some ecologically honest tours. coastal wildlife sounds cool too! You collect dolls? How many have you got already?

• United Kingdom
16 May 07
Yes, Cape Town is about a 10 hour flight away. Did you like Johannesburg? I think it is fiarly near Kruger National Park. I would like to go on another safari one day soon. I did one in Kenya and it was fanastic tom see all the wild animals. I now have about 45 costume dolls from the places in the world that I have visited. I dispay them in a glass cabinet in my home.

• United States
16 May 07
I would like to take my son to San Francisco. There is something magical for me about the city by the bay. I would like to walk with him over the Golden Gate Bridge, ride a trolley car together and enjoy the sea lions... to name just a few.

• Singapore
17 May 07
yes i think san fran is great too! one of the loveliest cities in the world. the trams, the rolling up and down streets. and the marina promanade is great to stroll down. esp if it's not too windy or cold. and the chocolate! ghiradelli if i spelt it correct. and the other side of the golden gate is definitely worth exploring. have lots of fun with your son!

• Singapore
15 May 07
Probably cuba or tokyo would be a nice place to visit! Cuba... I have heard so much about their dance, salsa, and would really like to see them dance. To experience their dance floors and hopefully, buy some good salsa albums. The selection here is limited. Tokyo... for the toys! heh heh... I would like to visit another busy city just to see what their toyshops have to offer! Heard the people there are extremely polite. Would like to see how different it is. The GEM campaign here is just too disappointing to even mention!

• Singapore
16 May 07
Yes! But these are expensive trips you're talking abt hor? Cuba is at least 20 hrs away, without direct flight... but can take SQ executive direct to NY first, then transfer flight down south. So long as you not US citizen should be ok to get flight there. Tokyo is great to visit as tourist! But harder to adapt if working/living there. You watched lost in translation? Thot that was good show.

• Malaysia
13 Jun 07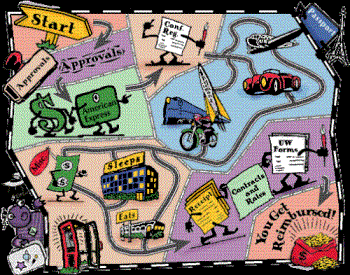 hmm..i think the next on my list is to visit Siam Reap in Cambodia. well basically because i cannot take anymore time off from work and i have to take care of my budget too. i wanna visit the popular Angkot Wat and other historical places..want to do a lot of sightseeing for a change, i've had enough of shopping for the time being hehe...

• Hong Kong
30 May 07
There are so many places I would like to visit. But I guess I would really want to go to the states to visit my boyfriend, it's been a long time and I really want to see him. So I believe my next stop would be USA. I don't know which city at the moment but hopefully things will be sort out before year-end!

• China
17 May 07
Shanghai is the next city I'd like to travel to visit.I have heard lots about it,but never been to there.Moreover,my relatives are living there and invite me to visit there to board my horizon. The reason why I want to go to shanghai so much is that it's a modern and ancient city.It's different from shenzhen through it's also a modern city.In fact,what attract me most are the pace of people's life and the beautiful city.It seems that most girls like this city.

• Singapore
16 May 07
my wish is actually to travel to every continent in the world so far i've only been to countries in asia nia even china also only guangzhou :( one bad habit of mine is that i keep going back to the same countries coz i really enjoyed myself there the last time i went there e.g. japan, thailand and hongkong. i just keep going back :)