What do you want to give to your parent?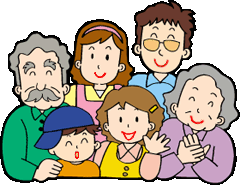 Indonesia
2 responses

•
16 May 07
I think that anything you give to your parents should come from the heart, I think that it shoudl be something that shows how much you care, if they already have a house then why not treat them to a holiday or specialday out, even a meal. When my daughter grows up I would like to think she will still want to look forward to seeing me, the thing is as our children get older they begin their own lives and dont spend as much time with us anymore. I think that you should put a day or weekend aside just for them and to take time out enjoying somethingyou did when you were younger or going to a place where you all have fond memories.

• Indonesia
10 Sep 07

Same like you,Ive been thinking about return their favor all these years raising me until this big. I think seeing you happy, not sick and may be seeing you success and be a good person will already make them proud. But if you buy a house? why not.... do you got the money already?