Retirement Age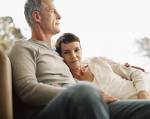 India
6 responses

• Netherlands
15 May 07
At least 65 I'd say, especially if you're still fit at that age and enjoy your job why not continue on doing it if you want.

• India
21 May 07
Ther retirement age can vary from a person to another person.It depends upon the age,vigour and physical and mental condition of person.Looking at all these criteria a person can retire at the age of 50 only ehile the other may retire at the age of 70. Thanks

• India
21 May 07
I think retirement age in india is 60 is right because i feel that at least they can take rest after 60. There full stringth and effort are used by the company and atleast they can take rest and spend there rest of life to there family. In Norway above 60 only starting to work

• Indonesia
18 May 07
there is much variable of correct age of retirement depended each personal. as long as we can work and we can do some thing that is still in working age. is there not better if we do a lot of thing that is meaningfull for together ?. it's can make our life is so usefull and it is will have good memory.

• India
17 May 07
After 60 years is the right retirement time....

• United States
15 May 07
Retirement can happen whenever you're ready for it. It depends partly on how much money you'll have to live on if you stopped working. Here in the US, Social Security will start paying you at the age of 65 if you're a man, or 62 if you're a woman. It's not a lot of money, though, so you need other resources too. Unless they're physically disabled or really stinking rich, most people never really retire -- they get part-time work, or they switch careers, or both!