Pizza with Bread Sticks..Have you tried them?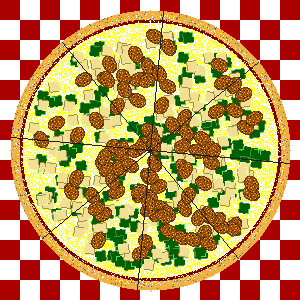 United States
May 15, 2007 8:41pm CST
I'm a pizza eater and I can't get enough of pizza. I order my pizza delivered from Papa Johns and the meals come with a bread sticks. I think that's what they're called. I don't know if you had those bread sticks but they come in a medium sized pizza box. It's bread coated with just melted cheese on top. It's so delicious!Anyway, I really like the bread sticks. Have you tried them?
3 responses

• United States
16 May 07
I like to make my own pizza with loads of veggies and meat and cheese..My favorite breadsticks are from pizza hut...I love them with the garlic butter sauce..Yummmy..I also make garlic cheese bread at home with garlic butter chives and mozzarella cheese..I pop it under the broiler for about 3 minutes or until golden ...It's good..Try it yourself