Is the ending of movie is right?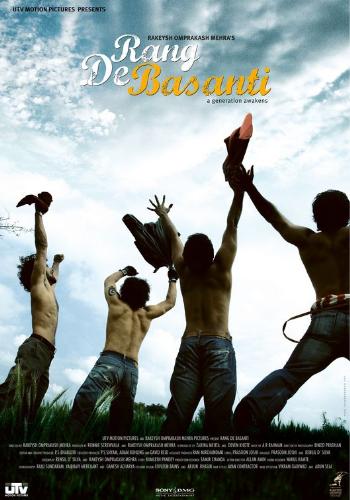 India
May 16, 2007 1:38pm CST
the ending of the movie is very heart touching. It also leaves a message to our young youth. But every one can not do the same as the super hero's of the movie did. So, what will you suggest about the ending of the movie,ending of the movie is right or wrong?
5 responses

• India
1 Jun 07
nooooo acccording to me the ending was not gud it shd hav been mre perfect n the youth wud hav got a mre idea abt it its jus because of the ending the film didnt get the oscar


• India
13 Jun 07
yes. the movie wud hv loooked to superfical otherwise. wit the ending it got a reality check to it. n in reality no one will do tht. hwever revolution ws created by the movie, during the whole quota thng. i feel movie hs achieved its target of waking up the indian youth.

• India
15 Nov 07
the ending of the movie is apt. but that is for the movie, it is true that this can only happen in movie i mean dying of all of them at the ending is not a good thing for real life a good anding can be, or if i would have been at their place, i would have told this on radio intially that after doing all this we are here to surrender and before the police comes we would like to answer all your questions. and instead of radio station i would have tried and gone to some news channel or media for a live coverage as then the whole country would have been watching us while we were answering their questions, and it would have served one more purpose that radio fm coverage is only limited to few cities in india but telivision has a lot more coverage.

• India
17 May 07
i think the ending was absolutely apt.. there is a need to inculcate such values in todays youth.... what they did was right... they were not shown as super heroes.. otherwise they would not die... thanks for asking have a nice day