I am in Summer School and it SUCKS! Cheer me up people!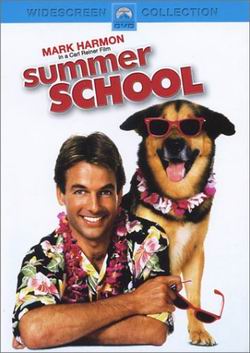 United States
3 responses

• Denmark
16 May 07
All I can say that now you are there you might as well put some effort into your stuides. I know it suckes, but you are stuck there anyway, at least get something out of it :-)

• United States
16 May 07
Thats true. If I'm there I might as well make the most of it. Thanks for your help

• United States
16 May 07
Just think of what it will be like when you are out of school. You are going to law school, so I assume you want to be a lawyer or something like that. Picture yourself in a courtroom fighting a case. Just realize that once your'e done, you're done, and you will be ready to begin your career. Also, life is how we percieve it. We can make ourselves enjoy things by using a good attitude to make the best of a situation.

• United States
16 May 07
thanks for the motivational words and advice. I have to become a lawyer because of my outrageous student loan debt!

• United States
16 May 07
Law school...thats a very good field to get into. Trust me I know summer school sucks I have been their myself but I just focused on what I need to learn & accomplish and I stopped thinking about how bad summer school sucks cuz when you think about that the days are way longer than normal or atleast thats what it seems like.

• United States
16 May 07
I ilke that. Change my perspective. Do not think of the things you are missing, instead think of the end goal. Thank you