Are you a person that people always come to for advice?

United States
May 16, 2007 5:24pm CST
I have always had a nak for giving advice about relationships.Ever since I was 16 I have had all myfriends and even my older siblings come to me for advice on love and relationships,but up until 6 years ago I couldn't keep a relationship going to save my life. Are you someone that always has people ask you for advice? Can you take the advice you give and use it in your own life?
2 responses

• United States
16 May 07
I wouldn't go as far to say everyone comes to me for advice. But my brother certainly does. Anytime he has something bothering him. He will call to ask what I think and get advice. It really makes me feel good that he does call me because he is 4 years older than me. I would have figured I would be the one calling him for advice. I also always try to take the advice I give others and apply it to my own life. For the most part it normally works, but then occasionly I will have to call my mom for advice.

• United States
17 May 07
Yes I also feel good when someone older comes to me,I have been through alot in my life and that's why I think so many people come to me,thanks.

• United States
16 May 07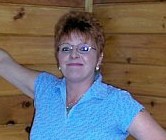 Yes, I would say that I am a person that others come to for advice....I am a genuinely varing person and I often use my own life experiences to help me to give this advice... I also think that I could and have taken similar advice from a person very close to me....my Mom.....when I was in an abusive relationship...even though she was quite far away...she was always available to hear me and offer words of encouragement...she was very smart about it too...she did not attack my spouse...instead she helped me to understand how living in that enviroment was affecting my children and my feelings of self worth...she is a very smart woman...I am proud to be her daughter!

• United States
17 May 07
I know if i ever needed advice I would come to you,I love being able to help people but I sometimes wonder why I can't help my own life. Thanks for being my friend. Very nice picture of you by the way,very pretty!

• United States
17 May 07
What a sweet thing to say...you are one who has touched my heart here at myLot....you know that too! I would always be here to help in any way that I could!! I think that all of us have felt that way when we are experiencing difficulties in our live or the people who are close to you are going through things that are affecting your life....it is just the challenge talking...because we have yet to find the solution....but we always do.... Stay strong, my friend....I know that others are depending on you, as well. Hugs!!! P.S. I finally hit 500 posts, so now I can add pictures to the discussions and comments....I am having fun playing with it.....LOL

• United States
16 Jun 07
Thank you my friend for awarding me with the best response...