Do you think Toby is the best choice for Spider-man?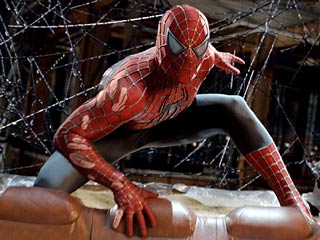 China
May 17, 2007 9:05pm CST
As for me,Toby did a really good job in the first and second spider-man.But in the third one he shows some weakness in his performances.Such like he seems distrustful when pretend to be a bad guy.So what do you think of it?Is he a good choice for spider-man?
7 responses

• Philippines
18 May 07
toby really did a great job portraying the character of peter parker..he's really good and acts natural..i love him especially if he is smiling..in spiderman 3,for me..toby did a great job too...i saw the different toby..(and i appreciate his effort of dancing on that episode..so funny!)

• China
18 May 07
It's for sure he did a very good job in his performances and he had made great efforts to play this role well.May be he is the best choice for spider-man.So if he won't show in spider-man 4,will you watch the film?


• United States
18 May 07
i think he does a good enough job to fit the part. but i sometimes do wonder who their other choices were for the peter parker character.

• United States
18 May 07
Well I haven't seen Spiderman 3 but the first two he was the perfect choice for. He is ideal for Peter Parker and his alter ego of Spiderman. When I saw him in it he just seemed natural for the part. I can't wait to see the new one :) It looks very good.