avril lavigne topless!!!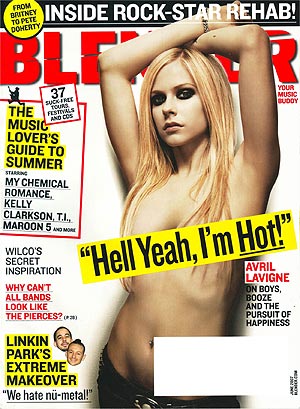 8 responses


• United States
19 May 07
Unless Simon is a woman's name it is a male photographer


• Philippines
18 May 07
that is so nice for the guys hmmm i love to see her getting clothes off and i think other guys too.

• United States
3 Jun 07
Now watch her turn around, and make a comment on Britney Spears or someone else posing topless... Oh wait... I do believe she already has. lol

• Canada
20 May 07
Oh wow. o_o Makes me wonder.. if she's changing styles again.

• Philippines
20 May 07
really? well, she's one daring girl, to be able to pose like that. :) guess her fans will be really crazy about it and that magazine will earn her a lot more fans. :)

• United States
19 May 07
Hehehe, thank you for telling me about that. I like her music and I am surprised that she would do that for a magazine, perhaps they paid her some good money to do that. I don't know if I would, but for sure the magazine is going to be selling good because people like to see naked ;), well especially her fans. Have a nice day Pablo