what is youe favorite season??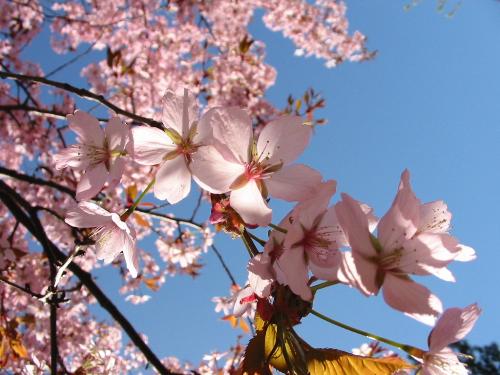 India
May 18, 2007 12:37pm CST
what season is the best?? do you like when it rains? do you like thunders? or you love to enjoy a summer hot beach? the gentle breeze of spring may be your favorite or may like to enjoy a super cool nature? ... so what season is your favorite? to me i like spring the most.. the neither cool nor warm temperature... lovely weather ... gentle breeze.. i like each and every thing of spring. so what's your favorite season?? please share your likings...
4 responses


• China
19 May 07
Autumn,i think.Especialy the falling red maple leaves in that season,so beautiful,so perfect.Besiders,the weather is fine,neither hot nor cold,which is fitable for touring.I like spring too,but not so much as autumn,lol.

• Egypt
19 May 07
i don't know yet what is my favorite season , when it is summer and it is too hot out there and i can't take my breath because i feel no air ,i wish winter come , and when it come i feel too cold and i am going too freeze i wish summer come , but i love both of them but when it isn't much too cold or much too hot , but i love rain and i love the beach , i think i love the best of them but about spring i think i forget about it , what is spring ? does it come now this days ?!!!!!