The Winner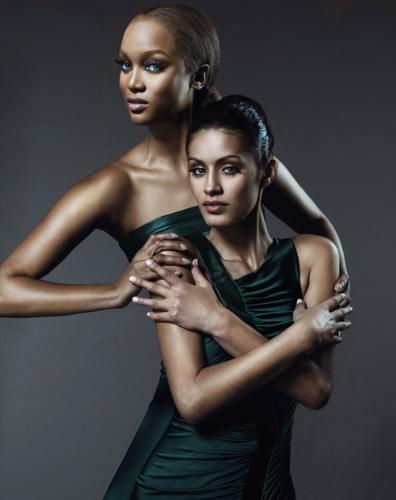 United States
May 18, 2007 1:53pm CST
I missed the last episode! It was supposed to record, but my future mother in law canceled it! I did see online today that the winner was Jaslene. What do you guys think of that? I wasn't a big fan of her because she bragged a lot at first. Did you watch the finale? What kind of tasks did they have to do in the last episode?
3 responses

• United States
19 May 07
Don't worry the last episode should repeat on Sunday at 8 or 9pm check your TV listings. I think Jaslene was the strongest contestant out of the finalists. For the final challenge the girls had to do a covergirl photo shoot and a commercial where they had to ablib. Renee took the best picture and had the best commercial but all the judges including the guest judges thought she looked to old and she photographed to old that is why she was eliminated. Last season's winner Caridee was there doing the photo shoot giving them tips to help them come out with the best shot. Then they had a really weird runway show. Jay thought it was the hardest one yet, but I think my favorite runway show was the one on the water. I think that the episode was kind of boring for the finale. But that's just my opinion.

• Malaysia
20 May 07
I agree.. I think Naima's from ANTM cycle 4 runaway challenge on the water was the best so far! And as far as runaway challenges go, I think Naima had the best walk. She was fierce~!

• Malaysia
20 May 07
I think Jaslene really deserved to win since she really had the drive and desire. If you missed the show, you could always download it at http://btjunkie.org or check out more reviews at http://www.citytv.com/topmodel/runawayreviews.asp For the finale, the girls had to do a CoverGirl "My Life As a Cover Girl" commercial which they had to adlib. Natasha had a hard time trying to sound natural. Renee completely made it sound 'easy breezy', making her the judges favorite. Jaslene however managed to insert her own Latina Spice by adding some Spanish which awarded her major brownie points from the judges. CariDee then surprised the girls right before the CoverGirl Lipshine Lip Color photo shoot and was able to coach the girls on the shoot. The CoverGirl photo shoot however didn't manage to make Renee look any younger. The judges feared she looked too 'mature' and that caused her to get the boot leaving Natasha and Jaslene as the final two. For the final challenge, the runaway fashion show, the girls got to model for Sass & Bide and the theme for the fashion show was "Evolution". CariDee kicked off the fashion show. Natasha first came out strong but lost her momentum towards the end. Jaslene who came out pretty weak managed to look fabulous and fierce towards the end of the fashion show. The judges had a hard time figuring out who was better because both were equally good. However, during the final deliberation, they came to the conclusion that Jaslene was the obvious winner, making her the first Latina to win America's Next Top Model. Jaslene lastly commented, "I didn't make it the first time, but now look at me. I'm America's Next Top Model. I'm a Cover Girl. And I think that shows all young women that if you have the drive, keep going and you can make it.. " Hope that was enough info for you.. :)