Tell me if you like this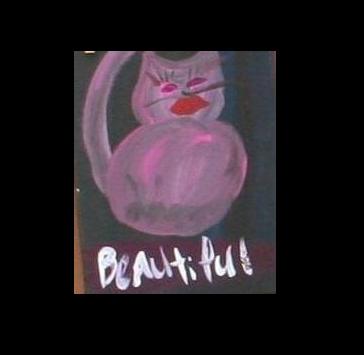 United States
3 responses

• United States
27 May 07
I think you have what is called a "primitive style". I am not very good at critiqueing that style, as my style tends to be more realistic. The important thing is for you to like it. You don't say what medium you used, I would be interested in knowing. You also wrote "Beautiful" at the bottom. Is that how you see the picture? Or is the name of the cat?

• United States
27 May 07
Both! I see the picture as a confident kitty who knows who she is. I am not sure what my style is--I just know that I do it from my heart and that I love painting. Thank you for you kind comments! Johnna skypraer.tripod.com

• United States
23 May 07
It does look great. I am not an artist but I can see a good work when I do look at it. Keep it up, it is pretty good.

• United States
25 May 07
Thank you Lydia! Johnna www.blogcharm.com/Colorsofink