Do you smell your fingers when you.....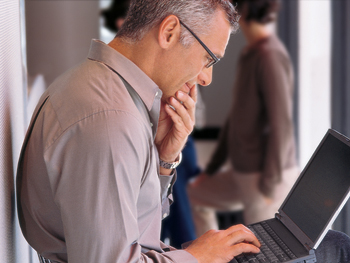 United States
May 21, 2007 12:07am CST
Just thinking how funny it looked when I saw my husband smell his finges,and so I thought I would ask at what times,and for what reasons do you smell your fingers? Good reasons? embarrassing reasons? etc.... Thought this would make for a light hearted,funny conversation.
4 responses

• Pakistan
21 May 07
i sometimes smell my hands if my hands are dirty or when i wash them to see how is the smell of my hands when i wash them from that soap

• Janesville, Wisconsin
21 May 07
I like to smell my hands after I wash them to see if they smell clean, as they may look clean and feel clean but not always smell clean, so I'll wash em again.... Also when trying to find out what something is, I'll touch it gently and smell my fingers after it.. (not recommended in classifying itchweed plants.) After I itch my head I will, to make sure it not left over shampoo, or did not get something in my hair from somewhere by mistake.. or to make sure I do not smell... sweaty! lol.. Strange I know. - DNatureofDTrain

•
27 May 07
We seem to have lots of pots of liquids in the shed - most without labels. So I stick my finger in it and smell to see if it is petrol, diesel, parraffin, turps, white spirit or whatever. Works every time!

• United States
15 Jun 07
thanks,sounds like a good reason to use your hands for..everone,ok wait almost everyne smells theirhands after they wash them,so far yours gave a good/different reason to smell because of a necessary usefullness.

•
15 Jun 07
Thanks for the 'best response'. I also love to smell my fingers at more intimate moments but I won't go into that. haha

• Canada
26 Dec 07
It is only one reason why people smell their fingers, but do you want us to tell you that here? I want my hands to be clean after I leave the washroom and I eat a lot of fiber if you get my drift. Somethings people do not want to talk about, even to people they will never meet unless seeing a photograph of them on myLot or on their web pages. It is the image they portray. They do not mind ranting as how much they hate some people, that accident they saw, someone fell, but to ask them why they check something that, if back tracked, will led to one conclusion, they do not want to do that.