Do you feel something is missing in your life right now?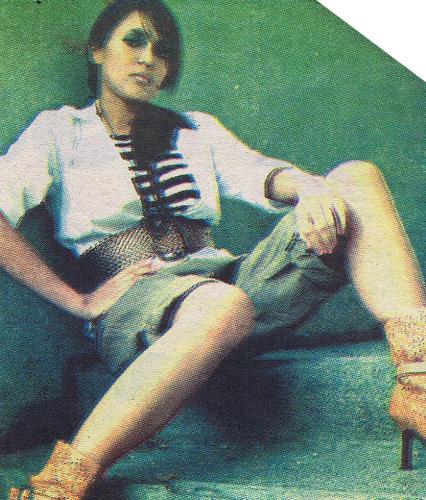 Philippines
8 responses

• Philippines
26 May 07
Yes..I feel there's alot of things missing in my life right now...I'm still trying to figure out what are the other missing pieces in my life..and the other half.. just don't want to talk about it... I feel like my life is missing right now or lost somehweres...

• Philippines
26 May 07
I feel like that too. Like my life is not yet complete although I don't know what would complete me. Maybe if I travel to other places and will not return to my place.

• China
23 May 07
Yes, i feel missing real myself. When I was in school, I was active and brave when I did something, but now I am inactive and crowd when I do something. I often say that it is none of my business. I'm a kind girl and I treat others very well even strangers, but now I feel very tired to be kind, I have to say 'no', when someone aks me to give him a hand. Frankly, i know i am still a kind girl, but it is not my duty to help everyone who I know. I often accept other's request although I don't like to do, so I feel very tired.

• India
21 May 07
yes dear friend. I AM FEELING THERE IS NO LOVE IN MY LIFE. i MEAN THE LOVE FROM A LOVER OR WIFE. i dont know when i will be getting that. :(

• Australia
21 May 07
Hello lonely_f16 I do missing my boyfriend, he work in other country and almost a year we have been not see each other, just by phone and chatting. God bless you *angel www.beautycosmetictips.com

• Indonesia
21 May 07
yes, but we can search it. maybe with religion, meditation, our search your hobbies.


• Philippines
21 May 07
yeh, you can say that again. Something is definitely not right in my life but I couldn't change it.

• United States
21 May 07
Yeah my husband because he is deployed in Iraq right now. LOL other than that no. I am very content with my life and happy with it. Never even thought I would have such a great life like I do now.