Shrek the third..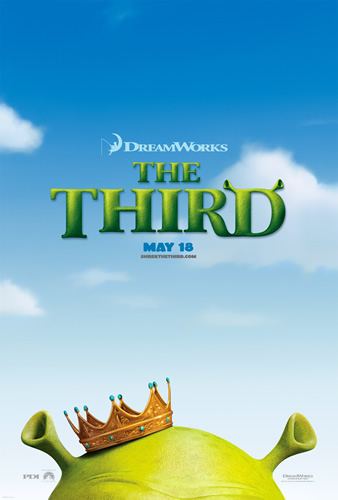 May 21, 2007 4:57am CST
so shrek the third i do not know how mny people have seen advanced viewings or not, i have seen this film with my little brother and he and i alike loved the film very funny film that also has some adult jokes shot in that kids will not get but the adults can have a little laugh. for those who have not seen this or it is not out and there are no advanced viewings where you live as soon as this comes out i would take the kids it is a very good film and makes for good viewing. so if you have seen the film what do you think of it good or bad? have your say on the years hottest new animation film it is sure to be a but hit when it hits the cinima world wind.
2 responses

• Singapore
21 May 07
Shrek 3 has not arrived in cinemas in Singapore as of yet, but it certainly is opening here soon. i have watched the first two shrek movies and it was very funny, highly entertaining and well worth the ticket price and i hope the third movie is just as good!

• Philippines
21 May 07
Hi Good Day blood1...! i havent seen Shrek 3, but im planning to watch it this weekend with my kid... i hope this sequel is much more better than part 2... oh sure the part 2 is good quality animation but the rest is not good, i still like part 1, i hope i will like this just like you did... thanks!!!