Do you still keep posters of your idols in your room??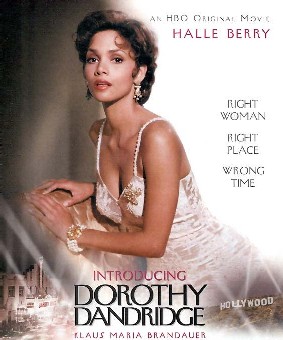 Philippines
May 21, 2007 7:18am CST
I think almost everyone went through that stage of having posters of their favorite actor/actress, singer/s, bands, athletes, teams or others hung in their rooms. I remember my cousins having posters of boy bands, like the Backstreet Boys and "N SYNC. I myself have HIS AIRNESS and the BULLS in my room. But now, I don't have any anymore. I outgrew perhaps that stage. How about you? Do you still keep posters in your room of famous celebrities/music icons? Why?
7 responses

• United States
21 May 07
I still have some posters up of the band that I really adored when I was younger. I still enjoy them in fact because they are still making music, so some posters still stand on the walls. It's sort of hard to part with that part of my childhood really. 1997 was like an entire era for me and not just one year. A year that meant a lot to me, so they'll probably remain for years to come.

• Philippines
21 May 07
if you don't mind me asking, what is the name of the band you adore? thanks.

• United States
21 May 07
I guess I am past the time of having singers and such in mine; My daughter has Pretty Ricky, Omarian, Chris Brown and Bow Wow in hers.

• Philippines
21 May 07
she is into rap/hip-hop i see. =) thank you for your response. =)

• Philippines
20 Jun 07
i smiled upon reading your discussion, well i used to put my idols poster in my room when i was still young now that im an adult with four kids it is not in my age to put poster of my favorite personalies. i have pix of my kids. but when i was a teen my room is full of cyndi lauper and duran duran poster lol.

• Philippines
20 Jun 07
Duran Duran and Cyndi Lauper? He he he.. I guess, those are not familiar to me.

• Philippines
20 Jun 07
yes im 16 years older than you so it is understandable that you dont know them. but if you are a music oriented guy you know them. try to search it at the web so you will know who they are. wink wink

• Indonesia
24 May 07
no, my room is clean now. but you still find Brat pitt and josh groban in my cellphone. :)

• Philippines
24 May 07
Brat Pitt i see. he he.. if i were a girl, i would too. =)

• China
20 Jun 07
No, I lost almost all posters in my childhood!

• Colombia
20 Jun 07
I don't have any poster on my room, I don't like put anything on my walls, but I have a lot of friends that like have posters about their favorite actor, singer, bands, and a lot of different things, but I never liked that, and there is too people who like put poster about girls, semi naked or naked, but find it disgusting, I am one of these who don't have anything on his computer wallpaper trough, I have a sister that like that a lot, I think it is more about girls, they like put all kind of thing on her room walls, it is ok, something it looks good, but I would prefer have the wall clean and I would not sleep well with a lot of posters on my room, I don't know really the reason that why I don't like it, but someday I put something I think it would be about computers, maybe a big computer poster.