3 wishes

United States
5 responses

• Australia
21 May 07
My three wishes would be 1. Happiness for me and my family 2. My business being successful and making alot of money 3. To have a baby girl

• United States
21 May 07
those are good wishes. do you have any kids already or you just want one baby girl? good luck to you!! hope you get that third wish!! (well all of them too..lol)

• Australia
22 May 07
i have no children yet, hopefully next year! we already have a name chosen for our girl Alexis-Rose :) Thanks for the luck! Good luck for your wishes too!

• United States
21 May 07
I think i'd wish for: 1. for my family to be well off 2. for my family To be happy all through our years 3. for my family to be healthy all through our years I think that its what would satisfy me the best, that my family was ok and lived long fulfilling lives. I don't know what i'd do if any of them were unhappy or hurt, I love them so much.

• United States
21 May 07
i feel the same. i love my family and want the best for them as well!!

• United States
21 May 07
I liked your wishes very much. I would like enough money so that my family is comfortable. I am not greedy but just a little more than I have now. I would not mind to have good health since I have asthma and in the summer am in the house most of the time. I also think like you that if you have enough money to get by and good health you have everything you could possibly need. I would like to share the good fortune as well by giving away the last wish. This was a great discussion.

• United States
21 May 07
i like your wishes!! true happiness, health and just enough money to get by is wonderful wishes!! good luck to you!!


• United States
21 May 07
i really like that!! that is a good one. being able to know then what you know now would be a good thing to avert those bad choices in life that we all make!!

• Canada
22 May 07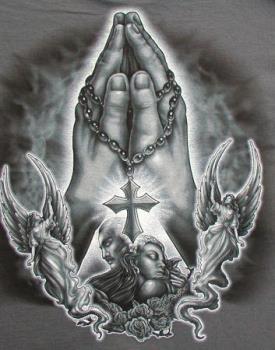 3 wishes eh? Well for my first wish, I like to be making more money which I maybe able to live comfortably but, not some much that I'd lose perspective of who I really am. A successful career of my choice. I know this maybe quite spectacular for it to happen but, I'd really, really love to see us have world peace!