Anywone camping for Memorial Day weekend?

United States
May 22, 2007 9:25am CST
My husband just decided that we will go camping for the holiday weekend. I could brain him cause just about all the places are booked up! I'm trying to find a place that will have some extra things to do like fishing for him...then I can relax and read a book, or sit out by the pool, or do some writing on my laptop. Where are you going? And what extra activities do they have?
9 responses

• United States
22 May 07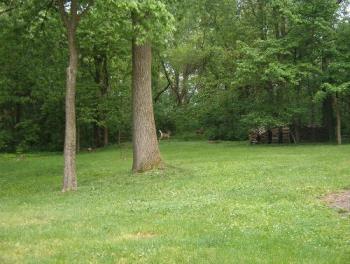 We go camping every Memorial weekend cause then we got 3 days to enjoy doing...nothing! We fish, swim, and hike. This year I plan on taking my digi cam to take some nature pics. I always go on Friday after work to find a somewhat isolated spot so we can let our dog loose w/o him bugging anyone. Then hubby will arrive after he gets off work at midnite. We rough it..no pool, no electric, no plumbing. Just pit toliets. Have to pack your own water as well. Can't beat the relaxation of sleeping under the stars thou.


• Denmark
22 May 07
I'm not doing anything speial but then again we don't ahve memorial day here in Denmark so I guess that's pretty obvious :-)

• United States
22 May 07
We are also camping in the memorial day weekend. Our friends also will go with us, so it would be more fun. I posted a discussion about camping ideas or tips, because I am inexperienced with camping. I think you also can give me some tips on it. Actually it is my first camping. We are hoping to do fishing and boating.

• United States
24 May 07
We are kind of going camping. We recently purchased a pop up and we are taking it up to the inlaws for the law weekend. Unfortunately due to the holiday and our lack of planning we were not able to get into a campsite so we are just camping by their house. They live in a nice wooded area though around a lake so it will still be fun. We basically just plan to play some family games and probably do some fishing this weekend. My plan is to spend alot of time just relaxing after a long work week!

• United States
23 May 07
Yes, I am going camping. They are having a whole lot of things going on this weekend. They are having a DJ one night and kareoke the next. They are having bingo, kids bingo, washerboard tournaments, horseshoe tournaments, hayrides. I hope it doesn't storm.

• United States
23 May 07
I usually don't go camping for the busy weekends because that's when everyone else goes camping. I prefer to go when places are less crowded and things are a bit more peaceful. We like to go near the lake or river so the kids can go fishing and swimming. I like to swim and just kick back and relax and enjoy nature.

• United States
25 May 07
Sounds like you want a resort. Chances are if you are looking to actually camp, you won't find a pool etc, but there might be a beach.

• United States
25 May 07
I would love to go Camping this weekend but cannot afford the Gas money to go anywhere anymore so I will just have to Spend the weekend here with Friends and Family doing the Cookout thing but I love camping and have been camping since I was 2 years old.. So that would be like 38 years Camping. Have a Great Memorial Day Weekend :-)