Is SFI.com a scam?

United States
4 responses

• Seagoville, Texas
27 May 07
I signed up for SFI years a goe. It took me about six months to discover I wasn't going to make any money. Teh largest commission check I got was for 6 bucks. Try Cognigen, instead. I haven't gotten rich, but I do clear about 350 month after expenses. I would make more if I worked it more.. PM me if you want to know more.

• Seagoville, Texas
28 May 07
I wish newbies would investigate programs a little more before promoting them. Obviously you think that upgrading and getting 10 signups in 10 days is going to make you money. Trust me, it is not. When I actively promoted SFI, I was a newbie just like you. I purchased a standing order, signed up hundreds of referrals, and it took me 6 months to even make enough money to get a check, and it was for SIX BUCKS! This is the main reason I quit promotiong SFI, and why I try to inform new members what they really are getting into. Cognigen is just as old and respected. The difference in the companies is their compensation plan. Cognigen pays you based on revenue generated by your CUSTOMERS and your referrals CUSTOMERS. With SFI, you and your referrals are the customers. Everybody has to upgrade and spend for you to get paid. And let me tell you, I have yet to see an SFI product I was really interested in. I certainly don't see that they have anything I want to buy over and over again for months on end.

• United States
4 Nov 08
I started earning close to $20 the first month I joined and it has increased each month after that. Not sure when you all were involved with SFI, but I love the program and am making money off of it. Not every program is made for everyone. Just because it doesn't work for one doesn't mean it won't work for another. Good luck with your programs.


• United States
29 May 07
YES, it's a scam. That's where they get you, it's not free if you expect to make money, they hound you to upgrade upgrade upgrade. I tried this several years ago and had over 300 in my "downline". But not one of them "upgraded" and I made absolutely nothing. Huge waste of time. I stay away from anything that involves "downlines" or any MLM junk. You can research any type of online business to see any reports on it at www.ripoffreport.com. And SFI has pages of ripoffreports. Check it out.

• India
13 Jan 09
Well i joined the program but don't know exactly how it works. and their site's isn't user friendly meaning you cant find the links when you want to. I have heard good reviews of the site so still trying my luck.

• Malaysia
28 May 07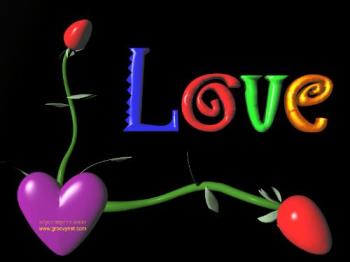 i've joined this program, but i don't know what i should do with it? what do we have to do exactly? i can't seem to figure it out. like you, i only get emails about upgrading my membership and also the emails on how many downlines i get in a day..hmm...