Do MILK/FRUITSHAKES make you GAIN MUCH WEIGHT? compared to JUICES?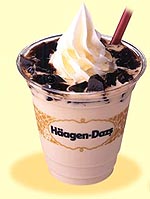 Philippines
May 23, 2007 12:30pm CST
I've always loved SHAKES all my life!:) But im watching my weight. Is there a chance that I might be getting much weight from shakes? and its better to settle with juices? or it doesn't matter?
2 responses

• India
23 May 07
Milkshakes contain a lot of cream and sugar. Thats why juices would be better. But have juices with no added sugar. If you prefer shakes, try making a smoothie from a variety of fruits and use yogurt instead of cream or milk.

• United States
24 May 07
I am pretty sure it does..But I don't know specifically