Wow do I not like this!!!!!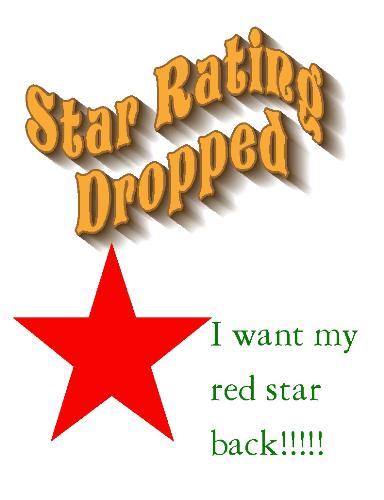 Canada
May 24, 2007 6:32am CST
For the first time since I have been on here my star rating has dropped from 94 to 80 in one day . How can this be have I become this less popular? I have also noticed other have dropped why has this happened. I know I have not done anything different then I ever do. Anyone else have this problem?
5 responses

• China
24 May 07
Hi, bkfuels. I haven't met that before. I've been here for one month. Today, I'm happy when I got my star rating. I'm not sure. I guess it maybe the reason that you reduce your joining time. In other words, you maybe less positive than before. Let's go for improving the quality of our discussion. Wish you happy each day! :)

•
24 May 07
Most peoples have dropped overight mine included :(