Introducing Jared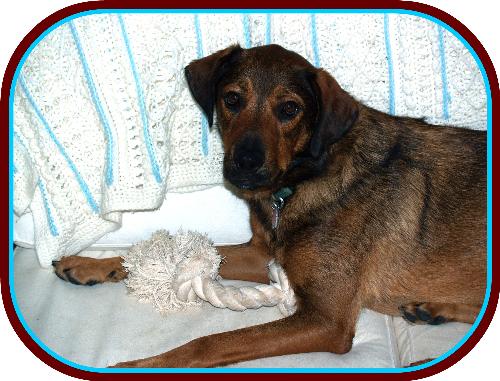 United States
May 24, 2007 10:42am CST
Since a couple of people have inquired now about my foster dog, I thought I'd go ahead and post his picture here for all to see. In a side note, my computer is (finally) back up and running, so look for my normal posts to be resumed either today or tomorrow. I'll also be catching up on the 300+ mylot emails sitting in my gmail inbox right now...
10 responses

• United States
24 May 07
Thanks for posting the photo. What a beautiful pup! I hope he finds a good home soon. Good luck to you, too, on catching up on the mylot. I've been missing you. :)



• United States
24 May 07
Glad you are back. It is hard to not have a computer, at least for me.

• United States
24 May 07
He looks like such a sweetie that I want him! Unfortunately, my apartment manager doesn't allow any animals more than 25 pounds. I hope when you are through being his foster mom, that he finds a good home.

• United States
27 May 07
How wonderful of you to be a foster parent for a dog! He really is handsome and I am sure he enjoys staying with you. I loved having a dog and am searching for just the right one to fit into my family. I am glad your computer is up and running again and look forward to reading some more of your great posts.


• United States
25 May 07
Oh man, he is too cute. I just want to put my arms around him and cuddle him. He has such a sweet look. He looks like he is saying "aren't I sweet, hug me".

• United States
24 May 07
Jared is a beautiful dog. I hope he gets someone to take care of him as well as you do, you can tell you have taken excellent care of him. :)

• United States
27 May 07
ahhh, he's cute! We love dogs, but only have one. I get way too attached to them so I don't think I could be a foster parent to an animal, and definitely not to a child! I'd want to keep them and not give them back or find homes for them.