Has anyone ever visited the Upper Penisula Of Michigan?


United States
7 responses


• United States
25 May 07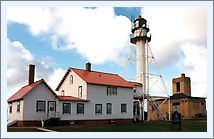 I know we went and walked on the ice plains one winter. It was 35 degrees below zero. We did it on Lake Superior. At WhiteFish Point.


• United States
24 May 07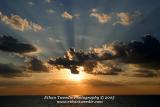 Marquette is really nice place and home to one of the best Colleges for engineering. Michigan Tech. Good hockey team too.

• United States
26 Dec 09

Hi Lightning Oh yes, a lot of times. I live in SW Lower Michigan, and have been in the UP at all different times of the year...very different from the lower peninusula. I love it there, too, and I know many people who have vacation homes there and also plan to move there permanently when they retire :)) Karen

• United States
26 Dec 09
We actually lived in the UP, near Marquette, for almost two years. It's a beautiful place to visit....in the summer. The winter sucks though. The last storm we had when we lived there dumped almost 8 foot of snow in one night. We literally had to dig ourselves out. I always thought that it was an exaggeration about how much snow they get......It isn't. Retiring there wouldn't be bad, but finding any type of work is really difficult. It's hard to find jobs in the Marquette area. I attended Northern Michigan University and, for an artist, it was an awesome school.

• United States
26 May 07
Never been there, but my boyfriend's mother is from that area of the country.... Hope to see it someday soon! Tell me more about it....

• United States
26 May 07
It is very likely one of the most beautiful parts of the country. I vacationed there several years ago. It was a vacation where we drove a lot and saw soooo much. I couldn't name specific favorite places, I just know I was in awe of the beauty the whole week.

• United States
24 May 07
I've never seen or been to it before. I'm sure it is a gorgeous place.