THANK You mylot

India
5 responses

• Philippines
25 May 07
yes, two thumbs up for mylot! :) i kinda noticed the weird things that were happening last night but i wasnt so worried because i know that mylot will always turn things back to normal. :) and i was right. :) yahoo!

• India
25 May 07
yes mylot has lived to its reputation

• India
25 May 07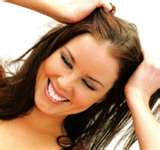 you are very right adijam. today in the morning, i was just delighted to see the hitch being fixed. mylot has done a great job in a jiffy. you just made my day, THANK YOU MYLOT.

• India
27 May 07
It was good that they fixed it pretty fast. Until I realised that it had happened to so many people, I was really shocked that the stars came down so heavily! I was apprehensive of a few things ang wrote to admin. In the mean time I saw a thread that was started by our friend lord.. I then realised what was happening and knew that sooner or later the problem would be sorted out.

•
27 May 07
Yes it was fixed very fast I'm glad we all didn't have to work our ratings up again. They even replied to the message I sent which was nice as they must have received thousands of messages from people about it.