Everything's back to normal! Yey!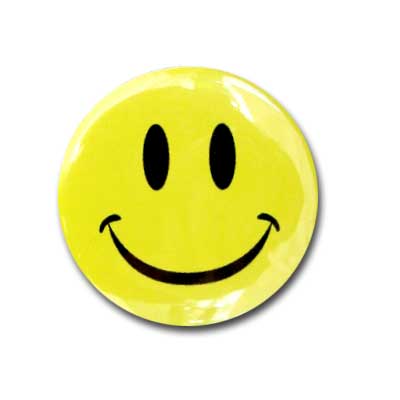 Philippines
May 25, 2007 4:10am CST
Good thing everything is back to normal here in MyLot. Am I right or is it just me? I've noticed every one got back their blue and red stars. I also got mine back! This day is great! I just got home from shopping and when I checked MyLot, I see blue and red stars. So happy! I am my jolly, happy self today.:)
6 responses

•
26 May 07
wow that really is great news. Isnt it great that we belong to a site that responds so proptly. I was at work the otherday and didnt even notice the drop. It had been corrected before i came home, lol. But its good to know we all got our stars back blessed be

• Philippines
26 May 07
Hi eskarena! Long time no hear. :) Anyway, if you've been online the other day, you'll be really shocked with the drastic drop of the stars and the reputations. Everyone who has red and blue stars got a yellow one. I was shocked cos I was only posting a response when I noticed my star became yellow and so doees everyone else all of a sudden. Well, it's really good it's OK after several hours.

• China
26 May 07
Hi marababe.It's the good things for you,everythings back to normal.and you have the blue and stars stars.I only have the green star.I think you will very happy for this things,and congratulates.I hope i will become you friends,i very glad to know you.

• Australia
25 May 07
Hello,marababe,you are right,our ratings have been returned to original ones.Mylot have done a good job and our messages to mylot admin worked this time, mylot have replied to messages and promised to deal with the glitch. But there may be more glitches for mylot to fix up other than ther one we experienced yesterday.Hope they will fix it up soon.

• Philippines
25 May 07
I guess everything is back to normal now. But to my surprise I am a yellow star only. I was a grey one yesterday but the day before that I had a red one. To bad, Somebody might gave me negative rating that is why I guess I am back to a yellow again. I was a red one for two days only until the thing happened about Mylot yesterday. But I guess, no hard feelings at all. After all, it is a Star rating only. I would be very upset if something happened to our earnings instead of the star rating. Wouldn't you? he he he.

• India
25 May 07
The stars are back to normal. Thanks to mylot for rectifying the system error.

• United States
26 May 07
I have seen some change back to the blue and red stars. it's a good thing to see.