do you know any movies which starred wentworth miller?

Philippines
3 responses

• Philippines
25 May 07
wenworth miller is not that big on the BIG screen... but he has acted on short films... like Room 302 and The Confession. He has also a part on the movie "Stealth" as the voice of EDI. Though not widely known, this guy is surely a HOTTIE!!!

• Philippines
25 May 07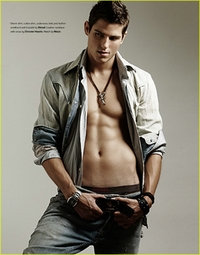 I know right, he was so hot in prison break. The role of Michael Scofield fits him well. I can't get enough, can't wait for season 3! Yes, he was in underworld but i actually didn't notice he was there until i read in the internet. I only know he was on the very first episode of Ghost Whisperer season 1 as the lost ghost Jennifer Love Hewitt helped to cross the light.

• United States
25 May 07
Look up "The Human Stain" also starring Nicole Kidman and Anthony Hopkins. Wentworth Miller played the younger version of the main character, Coleman Silk to Anthony Hopkins' older version. The movie is quite sad, but I felt that Wentworth did an exceptional job of portraying Silk in his youth.