Children's Educational Website

Singapore
May 25, 2007 3:54pm CST
Have you ever came across Enchanted Learning website? I think it is the most wholesome place for any parent and child to find resources from A to Z - Literally! The topics are so wide and varied. Some of the many topics include astronomy, biology, counting, earth day, fall, fractions, geometry, grandparents day, holiday books, insects, and many many more! It used to be free but i realised now that we have to pay now. I don't mind paying though. It is only $20 a year. And the great thing is, they accept payment by PayPal. So the next thing i'm going to do when my MyLot earnings reach $20 and i only have about $1.70 to go, ......... yes you guessed it! Use it to pay for my 1 year's subscription on http://www.enchantedlearning.com so that my children can benefit from it! Go have a look. It is well worth your time and the kids! Tell me what you think about it. Have fun!
6 responses

• United States
26 May 07
Wow!Thanks so much for the link. It is very hard to find trustworthy, wholesome websites for children. I will tell my son about this site. He may want to check it out for my little granddaughter!

• Singapore
26 May 07
Glad you like it. You are right about hard to find trustworthy and wholesome websites for children. So now, i have about $1.30 to work towards here before i can get the 1 year membership from my earnings here to pay for enchanted learning subscription. Hope the website helps! - Lyn

• Lithuania
26 May 07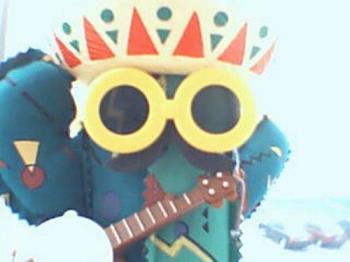 very interesting and usefull website for kids.But not for mine, coz unfortunately our native language isn't english. My daughter just start knowing english at school. she's 9 years old. But anyway I will show her this site, maybe she will be interested into different pictures. Thank u camar_lyn. By the way, long time u didn't appear online here. hopwe u are well. Good luck!

• Singapore
26 May 07
Hi scorpiostar, my schedule has been crazy. I hardly have time for myself. By the time i settled kids to bed, i would fall asleep with them *lol* It is nice to know that you care. I am doing all right. I'll be going for a 10 holiday next week. So i won't be online again. I will miss you and all my friends. But i will try my best to squeeze in time for MyLot. Thank you for your reply scorpiostar and take care. Cheers! - Lyn

• United States
26 May 07
This site sounds nice. I do not have little children any more but I have a friend and she may be able to use the site. When my daughter was younger I bought computer programs for her called Jumpstart to Kindergarden on up. These program would teach her lessons in the form of games. She love to learn and I truely believe they are the reason she is doing so good in school today. My daughter is sixteen and enjoys school. I also think that it is great that you are using the money from mylot to benifit your child. I wish you well.

• Singapore
26 May 07
Hi sizzle, thank you for your reply. I really do appreciate them. - Lyn

• United States
25 May 07
I have used the site and it is excellent. It has a lot for children of all different ages. I no longer have any kids at home but for anyone who is wondering you can't beat the site for ways to teach your child.

• Singapore
25 May 07
Hi sunshinelady, thank you for being the first to reply to my post. It is an excellent site indeed! Since you have no kids at home now, that must be a long time since you used this site i suupose? :) Thanks again for your reply. - Lyn