Snoop Dogg The best rapper.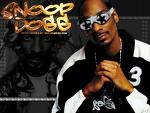 Netherlands Antilles
May 26, 2007 12:35pm CST
Do you listen to this rapper. It's very good, I think I heard only hits in the last time... the next episode, that's that sh*t all his music is very good.
1 response

• United States
30 May 07
I have heard some of his music but I don't own anything by him. His stuff is ok but it's not anything I would spend money on. He is on Charlie Wilsons last album did you know that? Snoop, J. Timberlake, and some others are on C.W. album, check it out sometime. Oh, and the cd has more than one good song on it!.....