Pineapple Plants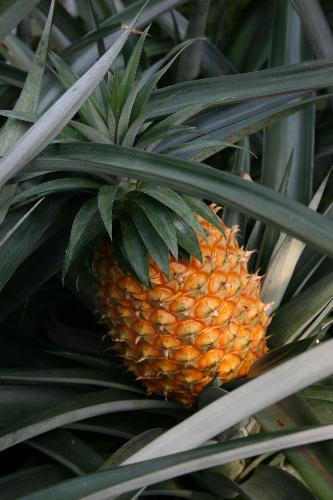 United States
May 26, 2007 9:18pm CST
A few years ago I started planting all kinds of things that I could get seeds from one thing I started was pineapple Plants but not from seeds but from the top after I cut if off the pineapple. First in the store when you look for a good pineapple reach down in the center of the top and make sure that you cannot pull the center leaf out if you can it's all ready dead and will not grow. So after you cut the top off at the top of the pineapple you strip the leaf off the stem about 1 inch and I use miracle grow potting soil and plant it and water it twice a day and before long it grow into a good size plant. You have to feed it every other week or so and sooner or later it will start a pineapple. This is one that started in November last year and is all most ripe I will pick it tomorrow!
2 responses


• United States
27 May 07
It's in the greenhouse in the winter it stays open during the day it's pretty warm here but the frost will kill them. I am cleaning the greenhouse out now so they will be outside all summer. I need to build more shelves and clean for slugs. I water twice a day it takes almost two years before it make fruit

• Germany
27 May 07
Somebody told me about this method of growing pineapple years ago but I have never seen it. Now that you are discribing it so good I am very tempted to try to grow one myself. It seems to be pineapple recycling, a perpetuum mobile. The plant looks great, how big does it get?

• United States
27 May 07
It's bigger then a football this is the biggest one I have grown so far I have 43 plants now and will have well over 60 this fall. each plant puts out 3 to 4 shoots each time they fruit and you plant those the same way after taking them off the main plant. I have seen places selling ripe ones and they are getting over $20 each! I need a bigger greenhouse I could sell North Carolina pineapples!