Which one you like, the red spidey or the black spidey?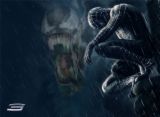 Philippines
May 28, 2007 11:50pm CST
So, have you seen the most waiting spiderman 3? Well, if you have seen it then any comments about the movie?... I think becoming a black spidey made him cool, and i like him to be a black spiderman. He has no mercy for bad guys afterall. I mean i know that if he becomes the black spiderman then most of his good attitudes as a red spidey will be gone. It change him into a bad one. But i think his better to be a bad one for he will no longer struggle much for the fight for he becomes more stronger also.
9 responses


•
2 Jun 08
[b][u] well the black spidy was look more smart and dashing than the origional one.....


• India
12 Nov 07
Althought the red spidy is for good but I think the black spidey look very cool. It suits him and also you feel power in him. Also the costume is of venom and I have a very strong feeling against venom. I really like venom and that is the reason why I have a screen name for me as vernom. Yes when every I play on comp or on lan I use that name as my screen name and I like it a lot and feel it is very lucky for me.

• Indonesia
7 Jul 07
i love the red one. the black one to "evil" i think :)

• India
29 May 07
I really liked the "Dark Spidey". The usual Peter Parker is a bit of a meek gut, as is pushed around by some people when he's b=not Spidey, but Parker, when he was wearing the black suit showed real aggresive and cool attitude. It was a welcome dhange even though for a short time. I quite liked it when he pushed the editor of the newspaper(who usually bosses him around) for a pay-rise !!

• United States
29 May 07
I loved the fact that he had such an attitude change when he became black spidey. I thought it was really cool that they showed how he was out of that suit also. Even though it was comedic to see him strutting his stuff down the sidewalk it definitely showed the difference from his normally endearing self.

• United States
29 May 07
His suit looked super cool while it was black, though out of the suit he looked kind of...emo. Haha! You know, all in black, the hair in face. It was pretty funny! Of course red spidey is much better, he's geeky but endearing. The black suit was quite a change though!