Hold-Up: Give everything you have or what?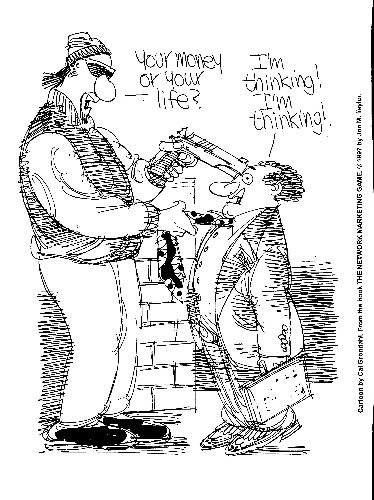 Philippines
4 responses

• Singapore
29 May 07
Sorry to hear about what happened to your friends. I think in any such situation, it would be wise to just give up all our valuables. It's not worth fighting with these criminals as they might just harm us if we refuse to hand over our stuff. I think most of the time these people are just opportunists. They just want the valuables and then they'd run off. But resist and one might find himself with a desperate criminal who might just harm him physically in the process. Not worth it.

• United States
29 May 07
yo! just hope thay use that cell phone because then the cops could have a chance of catching them! talk to your phone provider and the police for more info! DO NOT TURN THAT CELL PHONE OFF!!!!


• Sheboygan, Wisconsin
29 May 07
I'm glad your friends are ok after such a terrible incident. I am very mixed on this topic. On one hand, your posessions aren't worth your life, and with few exceptoins can be replaced. On the other hand, in deciding to just give in, as a society, we have made the problem worse. We have created a generation of theives who know that there is nothing to fear since most people will just give up without a fight. We have also surrendered the streets of our cities to thugs, willingly locking up ourselves instead of them.


• Sheboygan, Wisconsin
29 May 07
True, surviving is good evidence that they did the right thing. I would never put anyone down for giving up their wallets and stuff... however I love hearing about people who fought back and stuck it to the thugs. I've always wondered what I would do. Especially if it became evident that they weren't going to leave me alive.

• Philippines
29 May 07
If they will not leave you alive, well, you have protect yourself... you have hands and feet, you can run as fast as you can... :D. If there's no other choice then you have to fight, not expecting that you win the battle but at least you are protecting yourself. It's hard!

• Philippines
29 May 07
If this situation happen to me, I have no doubt but to give money, cellphones and others for I can earn money and buy new cellphones again as long as I live.Life is important so just dont waste it by protecting your money and other materials things with your life.

• India
29 May 07
Life is very precious, cannot be purchased, if it is saved, one can earn millions and buy hundreds of cellphones.