What will you choose? Being a Student? or being a worker?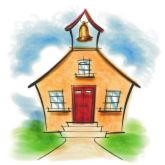 Philippines
May 29, 2007 9:12am CST
If i just can turn abck the time.. i'd rather be forever student.. but since i cant stop the time.. and now working in an IT company, i cant help it to miss my school days...
2 responses

• India
30 May 07
Well, I would like to be student for the rest of my life. I am a voracious reader and enjoy reading. I have grown with a nick name 'book worm'. I enjoy reading and I think learning and knowing is the greatest thing on Earth. Sadanand.

• Thiruvananthapuram, India
29 May 07
If I can turn the time clock back into the past .. I would very much prefer to be student with lots of books and study material all around me fully immersed in my studies . There is nothing more rejoicing than that .