breakfastttt

India
May 30, 2007 1:47am CST
how important is it to hav breakfast ????? i take toast n tea... what abt u....
10 responses

• Philippines
14 Oct 07
Hi koolkatkool. Breakfast is the most important meal of the day. It is necessary to eat your breakfast everyday. I don't skip meals in the morning because I know it would be of great advantage if you're going to eat your breakfast. When we eat, it gives us energy for the whole day, thus we can do our routine activities without getting tired easily. We can finish our work faster without hassle. Our health also will be in good hands. That's it. Have a nice day and God speed!

• India
31 May 07
breakfast is very important.it is good for your health. taking break fast dialy kepps you energetic,healthy with a good mind set to work.i feel dull the day when i do not take breakfast or do pasting.there is no certain rule for my breakfast may be fruits,idly,roti anything prepared at my home.

• Malaysia
31 May 07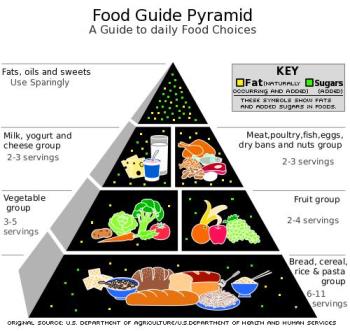 i think it's very important! gives u the energy in the morning haha..i usually eat something before i go out of the house, especially on working days. when i was younger, my mom forced me to eat before i go to school, because well, breakfast is the most important meal of the day after all! so now it's becoming a habit for me to grab a bite before i leave the house in the morning. my breakfast involves a cup of milk, tea, and cereals, bread, cakes etc...whatever that's edible heheh...

• India
31 May 07
im too lazy too cook i genrally will hav toast,sandwhich n all

• United States
30 May 07
They say that breakfast is the most important meal of the day. The thing is that not many of my peers eat breakfast, or at least have the time from what they say. During the school days, if I have time I will find some breakfast. I would eat a chicken biscuit with milk and orange juice. During the weekends I will make a large meal like French toast with eggs or cereal. Tea is good, but I don't like regular toast anymore.

• India
30 May 07
breakfast is the most important meal of the day. my mom says, we should eat breakfast like a king, lunch like a prince and dinner like a pauper. its true. if we have a heavy healthy breakfast we donot have think. i take hand made bread (roti), fruits, or cereals or oats. recently i have cut down on bread, eggs and juices. thanx.

• India
30 May 07
It is called breakfast because after a long fasting i.e. from previous day 8.00 pm till next day 8.00 am we are not eating any thing. Otherwise during day time every now and then we will have either coffee, tea, fruits, milk, buttermilk, lunch, dinner etc. in reasonable intervals. But during these 12 hours, except hot milk usually we never eat anything. So after 12 hours we are breaking the fast and eating food. That is why it is called breakfast. At that time our energy level will be low and it is very very important to have Breakfast which will simulate energy and make us ready for our that day's chores.



• China
30 May 07
when unemployment i have not eaten prematurely meal has not eatentogether including the biscuit has the work breakfast only then toeat!the breakfat i really very long have not eaten cup of freshmilks add on a hamburger was really a little hungry