Any Indian's On mylot??? Im really Curious to know hoe to bring this cash to ind

India
May 30, 2007 3:56am CST
Hi!!! m a indian!! Can any1 tell me how to get the money from my paypal acc to india Rite now i have sum money in it can any1 guide me how to get it here when it reaches a certain amt wats the minimum amt to reach!! i heard of this site cash2india.com has any1 used it does it work??? do u loose a lot on transfer fees??
3 responses

• India
30 May 07
You can get the money from PayPal account through xoom.com. But they charge $8 (?) as the transaction charges and you have to transfer a minimum of $25 from your PayPal account. Left to PayPal for sending you acheque, it is not possible unless you have $150 for which you request a cheque. I hope it helps.

• India
1 Jun 07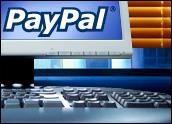 Dear ajf17688 To know things in detail I request you to check the discussion created by me for Indian users special regarding payment on my lot .. here is the link to the discussion -- http://www.mylot.com/w/discussions/993013.aspx Just go through it .. go through each and every post .. you will find answers to many of your questions there .. but if you still have questions then you can contact me and I will be happy to assist you with your queries:)

• India
30 May 07
Use Xoom.com to bring your money in paypal to your bank account directly. I didn't use it myself, but many of my friends here in India are using it. It is a popular and reputed site. But they will charge you an amount like $5-8 for the transaction. But that is again normal. Any payment processor will charge an amount as their fee for the transactions.