do you believe that MSG/"vetsin" is really bad for the health?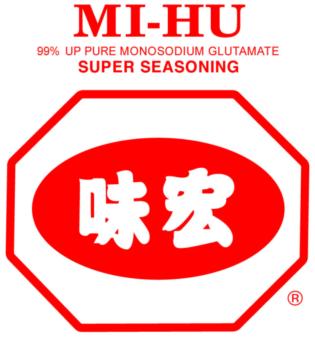 Philippines
May 31, 2007 3:07am CST
We often hear of the many scares of food additives on our diets these days that we are really confused if vetsin, otherwise known as MSG, is a bane or boon in our daily cooking. Can we do without vetsin or do we continue using it to add flavor to our food?
8 responses

• Philippines
31 May 07
hi there. :) yes, i think MSG is really not good for our health. i mean, yes, it is sometimes okay to use MSG in our dishes but as they say, too much of something is dangerous so that's it. we should use MSG only in moderation, or if possible, avoid it completely. :)

• Philippines
31 May 07
MSG/vetsin is part of our daily meal.. lol.. It's like a cake without sugar.. =/ I have an aunt who's not using MSG, and I really don't like the food without MSG.. (sounds addictive eh? hehe)

• United States
31 May 07
I remember when it came out and I was a little girl. Now I know that it is bad for me. It gives me migraine headaches. I had a hotdog several months ago that had MSG in it and I had a reaction to it. I actually had to take some medication to calm me down. I do not use it at home. I make dog biscuits for my dog and those friends with dogs. I make sure not to use any seasoning in the biscuits that have MSG in it. My dog has a sensitive stomach and he will throw up at the drop of a hat! I actually prefer to use herbs to season my food.

• Philippines
31 May 07
Is that so? Since I was a child we keep on using MSG up to now,and if I'm the one who's cooking the food I use one retail pack of MSG, lol.. sometimes 2 packs.. =/ I don't have the enough information about this.. but i already heard that MSG is bad for the health..

• Philippines
31 May 07
There are a lot of articles about usage of MSG as bad to our health and I believe this because my father used to say that if you give a teaspoon to a dog, it could kill it. I believe it does the same to humans but gradually. We don't see results right away because we only a put a pinch we cook. There are other alternative when cooking without vetsin or MSG, you can use sugar instead.

• Philippines
31 May 07
It doesn't taste so good when we don't use MSG.. lol.. =/

• Philippines
31 May 07
From what my mom told me (who runs a health care business), MSG is carcinogenic (causes cancer) and too much of it will definitely give you diseases in the long run.

• Philippines
31 May 07
really?? waa.. that's scary.. /sob..

• Philippines
31 May 07
Yes it is, so it's best to lessen msg-full foods like junk foods and advise people in your household to lessen, if not stop, the MSG in your food.

• Baguio, Philippines
7 Jul 07
My mom prohibits me in using the MSG when I do the cooking. Instead salt. Iodized salt is my alternative. It can have serious problem on memory loss later when you reached a certain age.

• Taiwan
1 Jun 07
The word "vetsin" is a Japanese prononciation, that's all I know. My family used it when I was a child, and what I ate in my country have it. I guess my body used to it now, but too much of it still make me feel bad. My wife also use sugar instead, and I can tell the differences from "vetsin". After these years, I got fat.... I think. lol

• Philippines
1 Jun 07
Yes i definitely believe that I have a cousin that is very allergic to it that having a small amount placed on the food would make him feel bad and read all over his body. I guess moderate use for those that are not allergic is okay but if you would put heavy amounts of it, it would affect your body.

• United States
31 May 07
yes, definitely vetsin is not good for our health. i can cook great food without this thing. ever since i started to learn how to cook from my mom we don't have vetsin in our kitchen. we only enjoy dash of any food that match for condiments like pepper, parsley, basil, oregano, bay leaves, paprika and lemon salt. we can use more spices like onions, garlic, tomatoes, ginger and celery to make foods more tasty. different oils that can help making great foods are olive, sesame, peanut and granola.