I just love free downloads!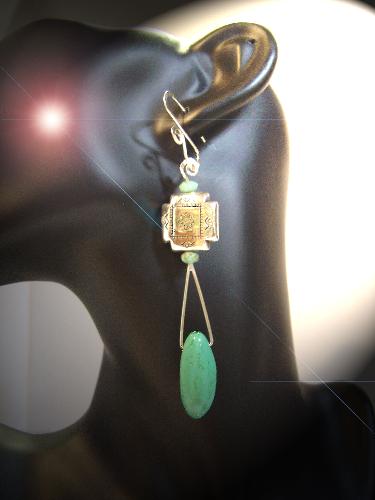 Australia
May 31, 2007 7:07pm CST
I was browsing through some freebie downloads recently and found one that creates really good slide show presentations with music and special effects. I played around for a while and created a show of a few bits and pieces of my jewellery just for a laugh. I've now ended up putting a link to it in my monthly newsletter. Please feel free to watch it at:http://www.photoshow.com/watch/vN8nP5jS Any comments would be greatly appreciated. Please be patient as it takes a while to download! Thanks all!
10 responses

• United States
1 Jun 07
Alright we're going to check it out, thanks for the heads up. Have a great day.

• Australia
16 Jun 07
Thanks for responding - have a great day too. ;)


• Australia
16 Jun 07
Slide shows are great if you want to send some photos to someone over the net. I think they're a brilliant idea. Thanks for responding ;)

• Ireland
15 Jun 07
Hey, thanks for the tip! I want to do omething witht e photos and such I got from my kids' plays and this looks like it will be ideal!

• Australia
16 Jun 07
Good idea Woodpigeon - you could get really creative with them! It's very easy to use, I mean if I can do it anyone can! Thanks for responding mate ;)

• United States
9 Jun 07
OMG--thanks ever for the link...I might use thst to do a photo show of ..what else my photos...and you had me drooling...I LOVE turquoise and that one necklace it up my alley..uh...how much?? LOL

• Australia
16 Jun 07
Good luck with the photos pyewacket - it's really easy to use. I love turquoise too - the first necklace has been sold and the second one with the black beads is AU$37.00. Thanks so much for taking a peek mate! lol ;)

• Philippines
7 Jun 07
aww!! I love the slideshow it was awesome feralwoman! simply elegant design and the background music was superb! Highly crafted!

• Australia
16 Jun 07
Hi Maribel - thanks for the comments. I was trying to create something unusual and really funky! Thanks for responding my friend ;)


• Australia
16 Jun 07
Hello mdarma - point taken and duly noted my friend. Thanks for your response ;)


• Australia
16 Jun 07
Hi MsTickle. I made the jewellery and got to pick the music! Thanks for the compliments! LOL ;)


• Australia
16 Jun 07
Some software I have to buy as I can't find specialist freebies on the net. But I really do just love to explore what's out there. Thanks for your comments, much appreciated! lol ;)

• United States
1 Jun 07
I think that you have made some lovely pieces... The slide show did not take very long to load and it was very tastefully done.... You are so talented....I am jealous!!! LOL I am sure that you would be able to sell these jewelery pieces for a small fortune here in the USA.... What kind of information goes out in your monthly newsletter? Hope that you ar doing well, my friend. Tina

• Australia
16 Jun 07
Hi there Tina - thanks for your comments, i'd better be careful walking through doors as my head might get stuck!!! Can't seem to sell the jewellery on the website at all - but funnily enough most of my visits come from the US! The newsletter is a sort of blog about what i'm up to, my plans for new products etc etc. Thanks for taking a peek my friend. ;)