Man Eats Corgi in Royal Protest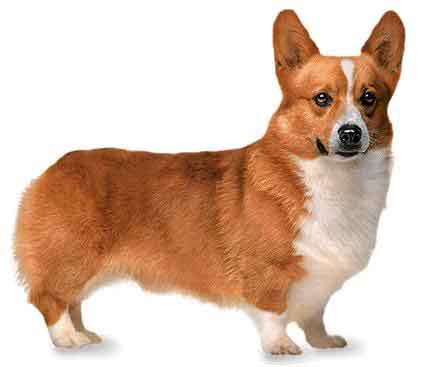 Canada
May 31, 2007 7:42pm CST
Did anyone else see this in the news today? Being that Corgis are one of my all time favorite breeds, and that the concept of eating a dog is just WRONG, the entire article made me sick to my stomach! Even worse, the dog died of natural causes at the BREEDING FARM where it resided up until it's death. I see so many things wrong with this, I can't even begin to express my horror. What kind of point is he trying to prove? That he's sick and irrational????? From the London Paper, today: Mixing animal rights activism and the Royals can be a tricky business. But that's what a British performance artist tried to do when he ate part of a Corgi, one of the royal household's favourite animals. The look of horror on his face as he prepares to dig his teeth into the corgi meatball shows just how difficult an assignment it was for Mark McGowan."It tastes as bad as it smells, " said McGowan who has been a vegetarian for "many many years". He choose one of those little dogs the Queen drags behind her every time she cuts a ribbon at a gallery or corner shop to demonstrate against the RSPCA's failure to prosecute her husband. "I'm raising awareness at the inability of the RSPCA to prosecute Prince Philip and his friends for shooting a fox this year. It was left to fight for life for five minutes then beaten to death." But the stunt could cause much heaving among animals rights activists - dog is not an acceptable feature in any Briton, indeed European diet although it is a delicacy in some parts of Asia. The corgi was not put down for the dinner - it died at a breeding farm last week."They have minced the meat and mixed it with herbs and apple and bread and milk and turned it into meat balls." Another link: http://news.bbc.co.uk/2/hi/entertainment/6703423.stm
3 responses

• United States
1 Jun 07
That has to be one of the craziest, not to mention sickest things that I think I have ever read. Does he really think the RSPCA are going to watch this and think "you know, he's right, let's go prosecute him now"...good lord, people can be really idiotic sometimes...whats next...someone who's unhappy with the local fire department will eat a dalmation in protest? Insanity really does rule

• Philippines
1 Jun 07
couldn't have said it any better...

• United States
1 Jun 07
The thought of eating a house hold pet and family member like that is just grose to me. Granted yes I am a meat eater but the thought of eating a dog or a cat just makes me sick. I cant believe that someone actually did that.

•
1 Jun 07
This is a very strange thing to ddo as a protest, but I can understand why he was so maddened at the terrible example that the royals are setting by hunting.