Do you think I can qualified for miss universe?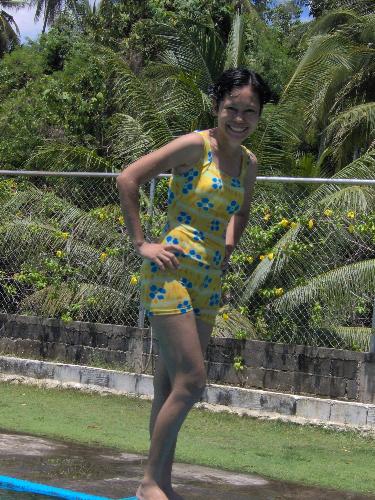 Philippines
4 responses

• Philippines
2 Jun 07
You have the guts my friend so Go for it ! LOL! Nah, you're overqualified actually. Your beauty is more than that of a Ms. Universe. ;)

• Philippines
2 Jun 07
Hehehe you are really a good friend for giving me super enlargement of the lungs. LOL. I always try my guts to give me glory as well as my Creator. I know He made me super beautiful that only the heart truly sees. Thanks for being a friend, God bless!

• Malaysia
2 Jun 07
I think it is great to dream and greater if u dare to challenge yourself and beat the odds. You have a good look... nice and sweet. Maybe u don't have something to be a miss universe but at least you look better than some of the Miss Universe's contestants. :)

• Philippines
2 Jun 07
Great compliment my friend, thank you very much. I think more than looks and intellegence, its the luck that brings every Miss Universe to it throne. God bless!

• Philippines
2 Jun 07
Surely you can dear friend! I believe everyone of us ladies has that miss universe quality inside us. We'll just have to let it out and make the world realize it. Because if we ourselves is convinced with our ability, it would be easier to convince others. We just need to be ready. Just as the caterpillar inside a cocoon,it has to ready itself inside before going out for the big show as a butterfly. So, if you think friend that you are not yet confident for that, maybe what you need is just time. But asking about if you can be qualified... Surely you can! :)

• Philippines
2 Jun 07
Very well said my friend. Thanks for supporting my dreams hehehe. I just want all girls to come out in the open and admit that we were made beautiful. God bless!

• Cebu City, Philippines
11 Jun 07
Go for it beauty, I will cheer for and be your number one fan. You got it takes to be a miss universe. Have a nice day!

• Philippines
12 Jun 07
You are my fan! Thanks for supporting me and for the encouragement you gave. GOd bless and have a great day!