Have you ever think of mylotters friends getting together?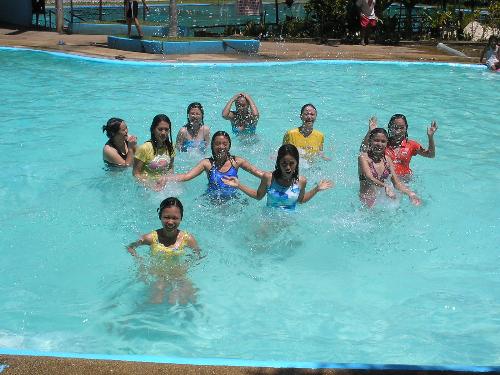 Philippines
June 2, 2007 9:36am CST
I just wondered if you can join a mylotters' get together. Am too bored I can't think of anything but about having fun getting together with mylotters friends in swimming. I love swimming and outings too. Maybe I can set a venue and palce for our get together. What do you think mylotters?
4 responses

• Philippines
2 Jun 07
yeh...cool! But I want it to be held here in Negros 'coz I'm currently here...heheh

• Philippines
2 Jun 07
Thanks for sharing your idea with me. I also wanted it to be localized so that each place can have the get together thing. Then later become nationwide and international. I will surely be fun. God bless you my friend!

•
2 Jun 07
its certainly an interesting idea, i would love to get involved in something like this, maybe run it by the mylot admin blessed be

• Philippines
2 Jun 07
Yes am so excited for that day. I just hope each country and each city will be recognized. In this way, each place can have its own get together within the local area for convenience. Thanks for the response. God bless you my friend!

• India
2 Jun 07
Yeah it would be fun as mylot friends would know you better than some of your real friends ever would. LOL. I think we should do something locally so that people in an area or city can get together and have fun and exchange ideas across the board from there. I would love to go for nature walks, visit beautiful monuments.

• Philippines
2 Jun 07
Making it locally is one of the most suggested idea. And it is a very ideal thing to do since most mylotters are around the globe. Thank you my friend for the response you gave. God bless!

• United States
2 Jun 07
Out of all of my mylot friends 1 is my next door neighbor so I already know her and there is 1 other that I wouldent mind meeting in person but that is only because we are very much alike.

• Philippines
2 Jun 07
Hi thanks for the insights you gave. Yes most of us love to be with those we are alike, same type of music, food, etc. But here in mylot I think we also are alike it terms of earning while surfing. God bless my friend!