have u noticed d changes?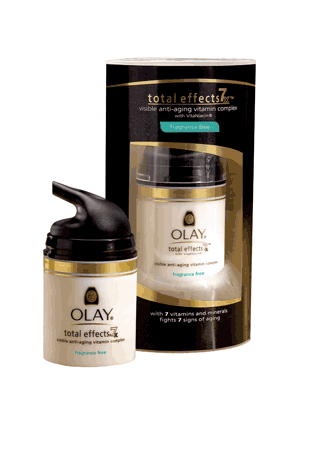 Philippines
June 2, 2007 10:21am CST
I'm 23 years old and frankly speaking i don't really wanna look 3-4 years ahead fr my real age... And tnx OLAY, it really works like what the commercials says but the sad fact there is... pMAHAL n sya!!:( was it because a lot of people going to love it na? cute news too, is that there's some guy starting using this brand din. hmm.. wonder if they're real guy? nothings wrong 'nyway!*PEACE*:D
4 responses

• Philippines
3 Jun 07
i'm using it and my officemates notice the positive result. my son uses it too and he likes his 'glowing skin'. he is straight by the way. i had my olay ordered from the US, where it costs about $20. it's actually more expensive than if i buy it here in the phils for only 699 php, but asian made i think.

• Philippines
3 Jun 07
whoah! we'll, if that price happens here maybe i should make tipid on every botle of mine na hahaha... !! 1 botle is good for 1 month right? did it last to you a month for each botle? skin ndi eh... :D

• Philippines
3 Jun 07
how many botles have u got already? i put twice a day after bath (morning & evening) but sometimes more specially when i wash my face like noontime and feel like im been exposed to open places for long time like in a jeep, market, cafe, heat! i remember to scrimp when i juz felt that my botle is almost empty..


• Philippines
4 Jun 07
I have been using Olay Total Effects for some time now. I have an aunt in Macau and she buys loads of this stuff for me and my sister. The product works, no doubt about it. I just think it's too rich, cause it makes me break out sometimes. I have yet to try the sensitive formula, but I think the serum works just as well, if not, even better. With the serum, it gets absorbed

• Philippines
4 Jun 07
quite well, and I see the effects like the day after, especially if you put it before sleeping. sorry my post got cut, accidentally hit the post comment button. :)

• Philippines
7 Jun 07
whew! got a good sponsors huh?! :D pretty nice, much would it cost her (your aunt) for the shipment and how much is OLAY in macau?
• Philippines
14 Aug 07
yes! definitely! it really works! thanks to olay! my pores are smaller..and my lines, parang nawala! hehehehe:)

• Philippines
3 Jun 07
I think there's nothing wrong with guys being vain. I also have a guy friend who is married and using the Olay total effects... he said it really works and ang wrinkeles, parang nawala hahaha just like the commercial. Thats good if the product works what it promises, not a waste of money :)