What happens at 500 posts?


United States
5 responses

•
4 Jun 07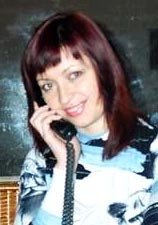 When you reply to a post as I am doing now you will see below and left of this text box a blue link 'add an image'. This will allow you to upload an image relevant to the post you are discussing and in the process earn you a cent.

•
4 Jun 07
Yessss! Congratulations! There was a discussion a while back as to how many pics a day myLot would accept and it seemed to be about 20 to 25. I think it is better not to over do it and only put up a pic when it is relevant.

• United States
8 Jun 07
wow congratulations....i hope i reach it too today or tommorow...


• India
4 Jun 07
Yes smacksman is right! apart from cut and paste option, now you will access to upload any numbers of pictures with your discussions/comments and responses. All the best.

• Colombia
25 Jun 07
I see you have got over the 500 points, I am trying to get over, but I think I will take a while, I think all here answered correctly, it is that I have heard for another member that if you get 500 points, you will be able to upload pictures with every answer, so I think I will be great, but actually I am wonder why once when I uploaded some pictures it just gave me 1 cent, so I can't understand how it works.